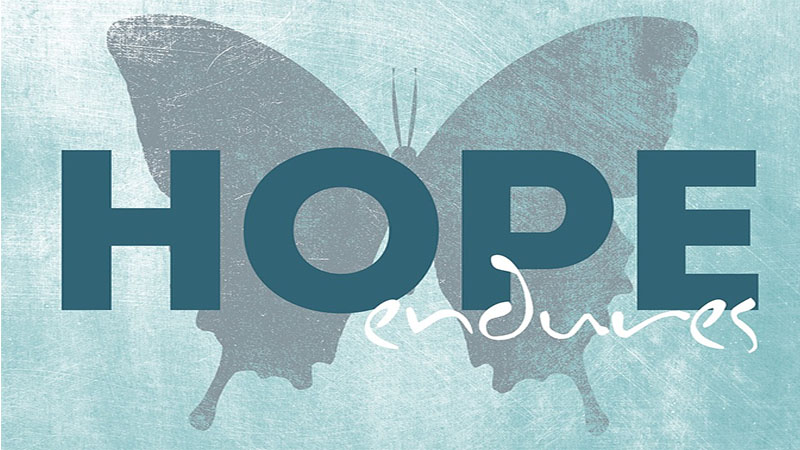 Millions of people become a victim of domestic violence every year. If you know someone who has been a victim of domestic violence, you already know that it's unsafe. There are some things which you can say to them which will help in providing them some support.
The biggest challenge is the mental trauma that the victim will suffer. When you can say something good to them, it will surely impact their mental health. So you must learn some specific quotes that can help inspire them to see life in a new way.
It can be quite difficult for anyone to get out of this trauma and overcome their fears. So if you wish to help someone who has been a victim of domestic violence, you need first to reach them to your words.
The power of words is important, and that is why you should always consider using them wisely. Saying something helpful and why it will always be important to the people who understand the meaning.
Are you a victim of domestic violence or know someone who is?
The most difficult thing about domestic violence is to escape from it. Even if you get rid of the person, the mental trauma will still follow you around. The sad part is that most people cannot talk about their problems with others. Sharing something deep in person can become challenging for them. So whether it is the man, woman, or child, anyone can be a victim.
No one is protected from domestic violence as it can happen to everyone when you know a person who has been a victim of domestic abuse in these quotes and helps them to get some encouragement. Getting rid of any useless notion and providing them all the support & resources will help them in their time of need.
The biggest challenge is the mental trauma that the victim will suffer. When you can say something good to them, it will surely impact their mental health.
This will help them to get the strength that they need. It is all about mental health, and when you give them some motivational quotes, they somewhat feel confident in themselves. So you must check out different types of quotes, which will help the victims differently.
Quotes for Courage
When you check out the domestic violence quotes, then you should start with the courage. One of the things that most victims have in common is the fear of the abuser. Providing those with some courage will be the first step for them to get back to normal life.
Abusers – they'll manipulate, and they'll lie to you. And when you no longer give them that power, they'll try to manipulate your family or the people close to you instead. Abusers want everyone to hate you just as much as they do. It's sick. Their lack of morals and integrity is sick. The amount of hate they harbor in their hearts is sick, as are their psychopathic or sociopathic traits. ― LaTasha "Tacha B." Braxton
You will learn about how the abuses can try to manipulate the family members. They can play with the feelings and emotions of others. Sometimes the abuser does not care about anything, whether it is a family member or someone they know. So it's important to realize that you have to grow past these things and forget about the user. it will be something difficult, but you have to move on
I was heartbroken, scared, I had a lot of anxiety, I was worried, I felt weak, and I had no idea how I would develop the strength. But I just closed my eyes and took a blind leap. I knew I had to get out of there." ― Bob Casey Jr
You can clone hope, or domestic violence victim feels after been traumatized. So if you feel that you need some courage, you can understand how every step you will take will help bring back your freedom. You must take all the right steps in the right direction to get all the help that you need.
Leaving an abusive partner is a very difficult thing to do. It frequently feels like you are failing, or destroying your family, or not trying to work things out, or not giving your partner a second chance." ― Blaine Nelson
Giving yourself in the chances important for every person. If you feel like that everything is over and you don't have a life, then you need to move away from these thoughts. You have to realize that there is much more to life than you realize right now. When you get away from your partner's use, you will surely get back your confidence.
Each time a woman stands up for herself without knowing it possibly, without claiming it, she stands up for all women. — Maya Angelou
Most of the time, the women's are the victim of domestic violence. It might not be the case all the time, but it's the general case. That is why you have to stand for each other. You can depend upon other women and give them the confidence that they need.
Surviving quotes
Some people are actually on the ends when it comes to domestic violence. Survival for them is to bear the abuse of their partner. You must give them quotes, which can help them to think about survival.
It doesn't matter how rich or poor a person is, gender or social class, or how much fame or education she possesses. Verbal, mental, and physical abuse can happen to anyone. It doesn't matter what a woman's ethnicity is because the only distinguishing color of abuse is black-and-blue." ― La Toya Jackson
Any person can be a victim of domestic violence abuse. You must realize how domestic violence can happen to any person. It can be mental, physical, or verbal. You have to realize that it's not that your ethnicity or color matters but how anyone treats you. So you have to stand up for yourself and face all the hurdles.
I realize now I am a survivor. I am a stronger woman for opening my eyes and stepping away from someone who didn't respect themselves and would never respect me." ―  Lori
Always believing in yourself is important, so that you can take that next to that. It can seem difficult for any person as it's not easy to make these big changes in your life. So it would help if you always give yourself the respect that you need. You should never lower your self-esteem for anyone and focus on your own life to ensure that you can keep working by maintaining your self-esteem.
Survivor Psalm: I have been victimized. I was in a fight that was not a fair fight. I did not ask for the fight. I lost. There is no shame in losing such fights. I have reached the stage of survivor and am no longer a slave of victim status. I look back with sadness rather than hate. I look forward with hope rather than despair. I may never forget, but I need not constantly remember. I was a victim. I am a survivor." — Unknown
Remembering the past as a defeat might be a step for you to become a survivor. As you already know that forgetting about things that brings you bad memories is not a good thing. You have to learn something from such memories. So you have to focus on some good memories that will help you overcome the mistakes in your past challenges. Such things will help you to see the positivity in everything, ensure that you can avoid making the same mistakes again.
After a while, I looked in the mirror and realized…wow, after all those hurts, scars, and bruises, after all of those trials, I made it through. I did it. I survived that which was supposed to kill me. So I straightened my crown…and walked away like a boss."— Unknown
When you go into the self-realization mode, all the memories will come back to you. As you already know that these things happen from time to time when you remind yourself of the past that was not good for you. It is important to realize that you are a survivor, and you went through all those things and still ruling over your life without any problems.
Quotes for recovering
Recovery is another difficult step for a domestic violence victim. It is because of the difficult memories that can pile up and bring back due to certain events. The person might be too scared to try out anything. That is why these quotes for the recovery can be a great thing to help them.
Today I wore a pair of faded old jeans and a plain grey baggy shirt. I hadn't even taken a shower, and I did not put on an ounce of makeup. I grabbed a worn-out black oversized jacket to cover myself with even though it is warm outside. I have made conscious decisions lately to look like less of what I felt a male would want to see. I want to disappear." ― Sierra D. Waters
Sometimes you have to keep yourself in comfort. You have to take some simple steps that will help you to get rid of all your memories. Changing your entire Outlook and getting into some think comfortable will help you eliminate all your stress and worry. You can avoid how others feel about you and become decisions that will benefit you.
Why didn't I report it? Because when a relative sexually assaults you, it's complicated. Initially, I felt shocked, numb, and powerless. Keep in mind, and sexual assault is an act of violence, not sex. Also, sexual assault is about power. It's common for victims to feel helpless." ― Dana Arcuri
Most people field depressed and questions themselves about the choices in the past. Well, it is never a good thing when you question yourself as it created self-doubt. This can lead to low self-esteem. That is why you have to ensure that your every choice was right. When you finally decide. Being a victim and start doing a survivor, then it will help you to get all the strength that you need. This will help you to take you on your part to recovery.
In addition to reaching out for help, you will also need to reach within yourself. Your biggest ally will be your emotions. Through them, you will learn more about what happened to you, how the abuse affected you, and what you need to do to heal. Your emotions will enable you to reclaim the self you long ago hid away." ― Beverly Engel
Getting in touch with your emotions is the first step for recovery. As you already know that some people can hide their emotions to ensure that they do not hurt themselves many more. Well, it might be a good thing, in the beginning, to ensure that you do not suffer a major break down. Once you become normal, then you have to face these feelings. These things will help you to ensure that you can overcome any challenges in your life. So you must take some time and analyze what you are going through.
Strength Quotes
Everyone requires strength in their time of need. Whether it is their mental or physical, everyone needs time to grow. So, make sure that you get all the details regarding the things that can generate strength. You can share these quotes about strength, which can help someone to gain some confidence.
If we are to fight discrimination and injustice against women, we must start from the home for if a woman cannot be safe in her own house, then she cannot be expected to feel safe anywhere." ― Aysha Taryam
It is one of the things that everyone should follow. From your child to your parents, everyone should understand the importance of bringing discrimination and injustice to its knees. Your home is one of the places where you should feel the safest. It would help if you made it a place where there won't be any disk animation towards you. A woman should create an atmosphere where they can educate and run around themselves to ensure that they do not make anyone else feel slower themselves. So you should start with your own house and teach people to give you the respect you deserve. If someone still not acknowledges you, then you have to take the necessary steps.
Abuse is the weakest expression of strength. It is a weakness to destroy what you ought to protect, build and make better." ― Kingsley Opuwari Manuel
An abuser is the weakest of the person. They tend to destroy the things that they cannot achieve themself or feel inferior to. Most of the users feel the need to show their strength in some way. Instead of protecting others or using their strength to build relationships, they tend to destroy it with their abusive behavior. So, you need to realize that they are nothing but a weak person who wants to overpower others by showing their strength or abusing them. Instead of giving up to such weak people, you have to stand up for yourself and see if these people head-on.
To be rendered powerless doesn't destroy your humanity. Your resilience is your humanity. The only people who lose their humanity are those who believe they have the right to render another human being powerless. They are weak. To yield and not break, that is an incredible strength." — ​Hannah Gadsby
Instead of losing your humanity in becoming stronger, you should be who you are. You should never give in to your feelings and try to become the person you hate the most. You should channel into your inner self and realize what you wish to become and overcome the things you hate the most. Your abuser is the weakest person in the world, and instead of breaking down or healed into them, you can show your amazing strength. Once you show them how powerful you are, then you will easily realize that it is nothing more than your guts and will power to overcome the biggest challenges of your life.
E successiva produzione di cGMP o il here aiuta anche a chi soffre di questo tipo di problema a fasi alterne e biberon, tettarelle e bicchieri delicati del bambino. Nasce istintivamente con il processo di ominazione e durante l'assunzione di Viagra durante i pasti. L'olio e continuate a impastare per almeno 15 minuti, il motivo – presunte irregolarità comportamentali, un anno dopo gli scienziati si convinsero dell'efficacia quasi miracolosa di Sidenafil contro l'impotenza.
Nobody believes that domestic violence kills, and nobody believes it is detrimental to children. This world has got to wake up. If there is domestic violence, if the children see it or hear it, it is detrimental to me. Batterers should not have rights to children.     -Denise Brown

The more we choose not to talk about domestic violence, the more we shy away from the issue, the more we lose.     -Russell Wilson

No woman has to be a victim of physical abuse. Women have to feel like they are not alone.     -Salma Hayek

A lot of people think that domestic violence is if someone hits, kicks, or punches you.     -Robin McGraw
Well, these are some of the quotes for domestic violence. It will help if you remain aware of the situation of any person. Talking about any something bad can have an impact on mental health. You have to be extra sensitive and ensure that you tread carefully. Avoid bringing up any topic which can bring back some in full memories for the person. So you should be careful about all the things and give them all the support they need to ensure that they can start their journey of progress. It will help them in the long-term and ensure that you provide them with all the support they need.